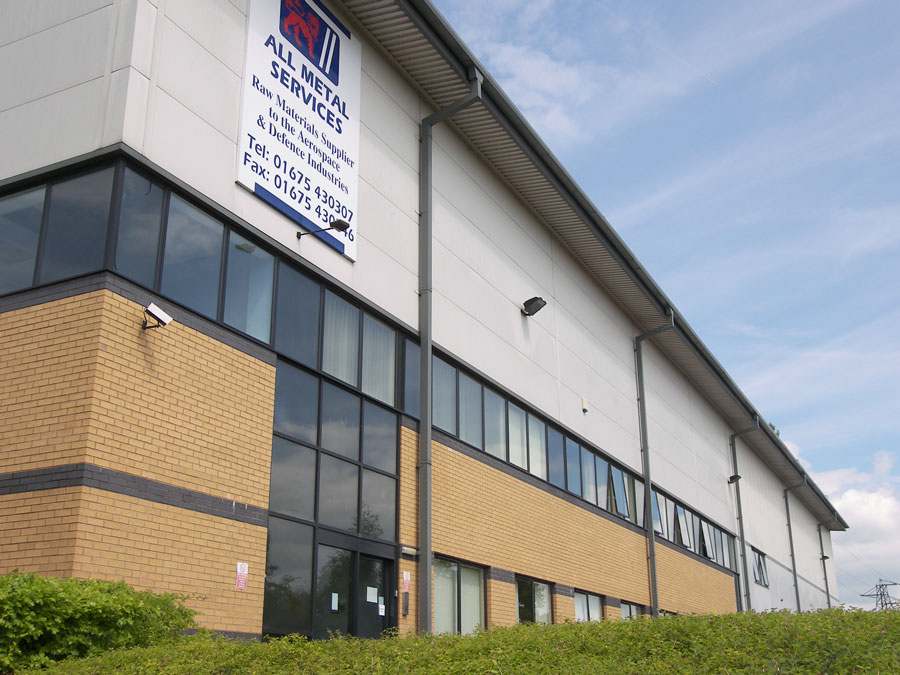 Blythe Electrical has supported All Metal Services Ltd for a number of years providing a range of electrical support services at their Industrial premises in Coleshill.  In 2017 the Company began a process to relocate to larger premises in Minworth and required new electrical installations, and lighting improvements.
We worked closely with the Company management to identify their new electrical requirements and worked both proactively and reactively to ensure that the new premises met the client needs and their changing operational requirements as the company relocation came into effect.
For the industrial unit, the scope of the work included installing new power supplies to various machinery, apparatus, and work benches, plus power supply to the exterior access gates and car park lighting bollards.  Exterior lighting upgrades, improvements to the kitchen & restroom areas, tidying existing wiring and data cabling and the removal of redundant wiring.
For the office side, the scope of work included dado trunking/socket relocation, resolving issues with floor boxes, general power faults with the existing installation, electrical improvements in the kitchen areas, emergency lighting improvements, removal of redundant electrical wiring, working with the builders to reconfigure office layouts and therefore reconfiguring electrical switches, lighting and sockets as required.
We supported the company in the closedown arrangements of their former premises and making good or reinstating electrical supplies as needed, disconnecting machinery & apparatus for relocation, isolation of electrical supplies, resolving any faults prior to vacation.
We continue to work with All Metal Services with their general electrical maintenance at their new premises.